Yes, you read that correctly. One of the world's leading luxury fashion brands has chosen to invest in our Chyulu Hills REDD+ Carbon Project and purchased 350,000 carbon credits. Gucci has announced that in their efforts for combatting carbon emissions and implementing sustainable practices, the brand will now be entirely carbon neutral. The action is a part of Gucci's 10-year sustainability strategy (2015-2025), which has helped develop sustainable goals for the company to pursue, such as reducing greenhouse gas emissions by 50%. They are working hard to set an important precedent for corporate accountability across their supply chains in their pursuit of reducing greenhouse gas emissions. We are incredibly excited to be among the projects being supported.
The Chyulu Hills are a volcanic mountain range in south-eastern Kenya and represent a critical ecosystem in a largely water-deficient arid and semi-arid landscape. They are part of the greater Tsavo Conservation Area (TCA) and form a critical wildlife corridor between Tsavo and Amboseli National Parks. The area is home both to Maasai pastoralists and Kamba agriculturalists, who have utilized the land for decades. The cloud forest on top of the hills is a unique feature and the landscape provides important ecosystem services to the communities, including water provision, carbon sequestration, and storage, ethnomedicinal plants, cultural heritage, and biodiversity, as well as climate regulation. The project will generate 18.5m tones of Verified Emissions Reductions (VERs) over 30 years.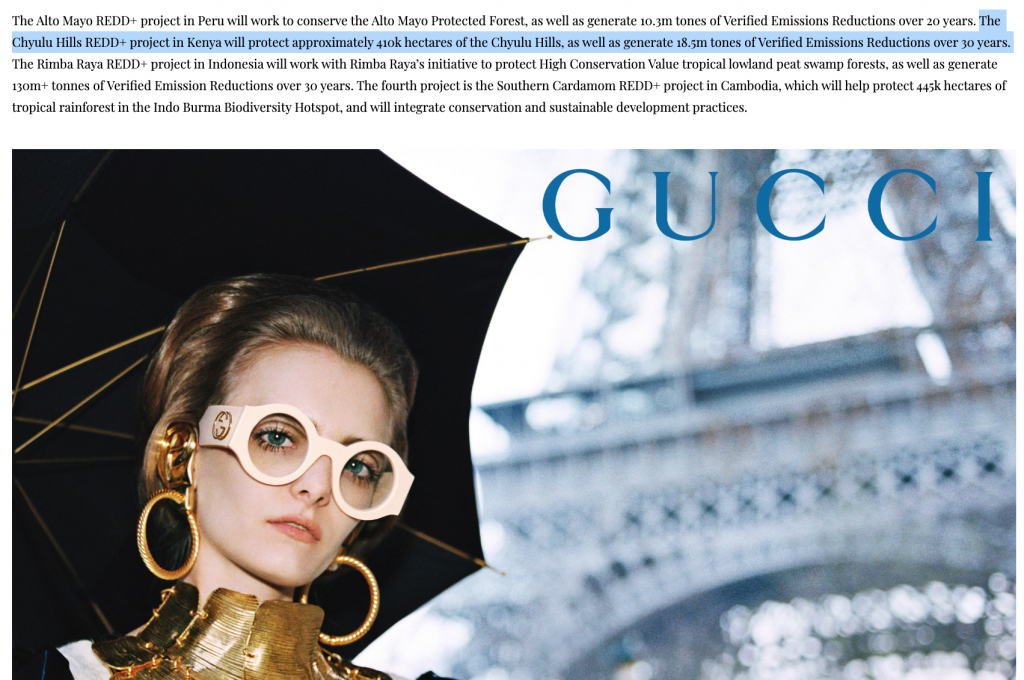 "Florence, 12 September 2019 – To build on longstanding efforts to reduce environmental impacts and drive positive change, Gucci announced today that it is offsetting all remaining Greenhouse Gas (GHG) emissions annually from its own operations and the entire supply chain through four critically important REDD+ projects that support forest conservation around the world. As an unprecedented commitment to sustainability leadership in luxury and fashion, Gucci's supply chain has become carbon neutral. "
YOU CAN OFFSET YOUR PERSONAL CARBON FOOTPRINT BY CALCULATING YOUR ANNUAL EMISSIONS AND CHOOSING CHYULU CREDITS BY CLICKING BELOW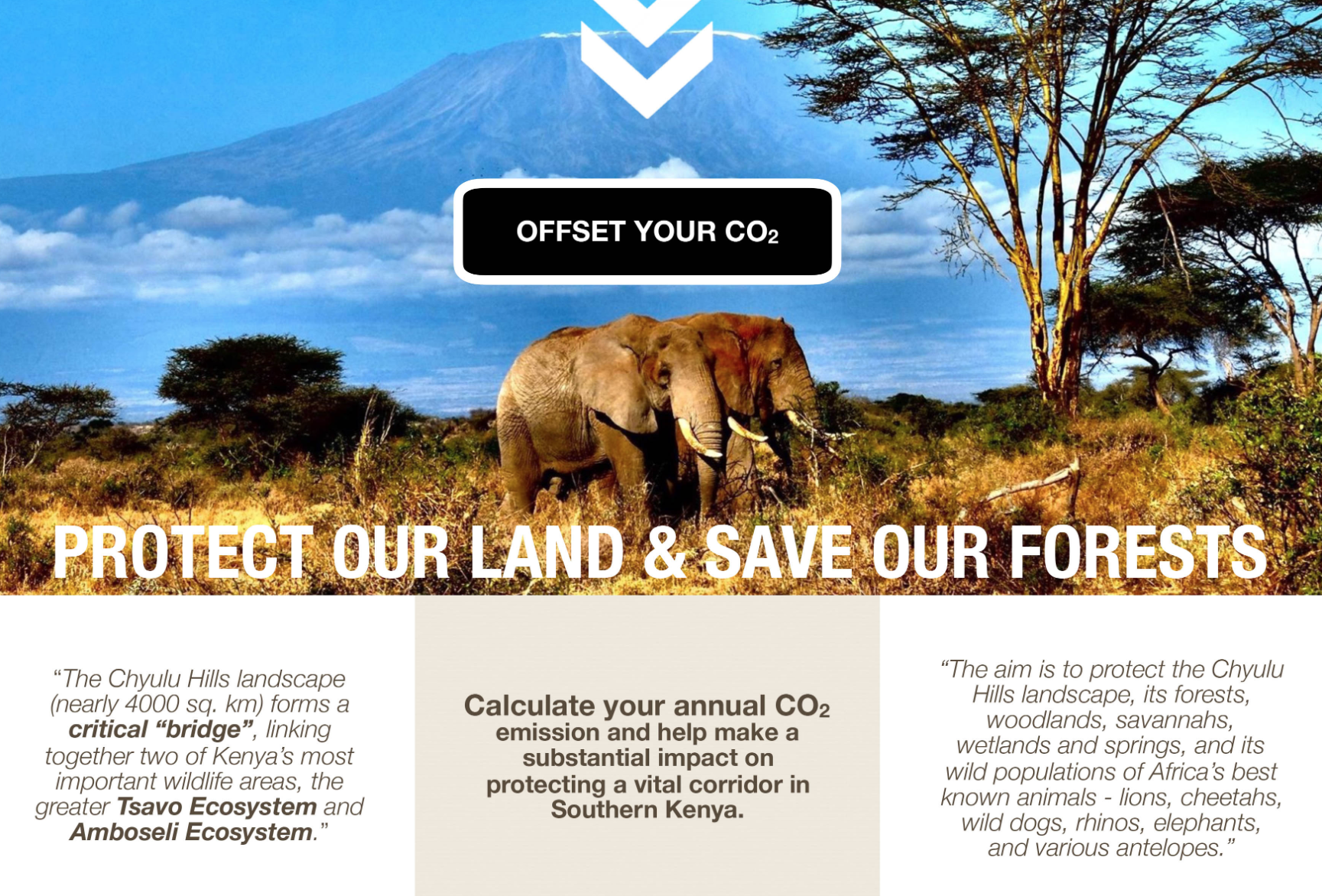 GUCCI PRESS LINKS:
FLAUNT MAGAZINE
NOWTHIS NEWS
THE CUT
THE GUARDIAN
FAST COMPANY
CLIMATEACTION.ORG
EDIE.NET
READ ABOUT OUR VERY FIRST CARBON CREDITS SALE TO TIFFANY&CO HERE.