MWCT hosted an amazing group of 50+ students here at HQ and 6 teachers from
Naisula School (Kajiado)
 and
Skagerak International High School
for a week. They spent beautiful evenings in their tents in the wilderness and have heard hyenas, walked transects with our MWCT Community Rangers, visited the children and families at one of the local Maasai villages to learn how to do Maasai beadwork! Below are a few of the snapshots from their stay with us 🙂
To stay up to date through social media you can also follow us on Instagram @mwct_kenya + FB Maasai Wilderness Conservation Trust!
---
Via Skagerak FB + Skagerak IG + Naisula FB
"Day 1: Skagerak Kenya Trip

Arrived at Jomo Kenyatta International Airport where we were met by the Naisula School, our local sister IB school. Arrived at the school and were in the dorms by 3:00 and back up and out by 5:30 to drive to the Nairobi National Park for a game drive. Have to say, the students were troopers on just two hours of sleep. A huge thank you to our hosts at Naisulu and Silverback tours for putting this together for us. Tomorrow we leave bright and early for a five hour bus ride southeast towards the Tanzanian border to the camp at the Maasai Wildlife Conservation Trust, where we will be working for the next five days.."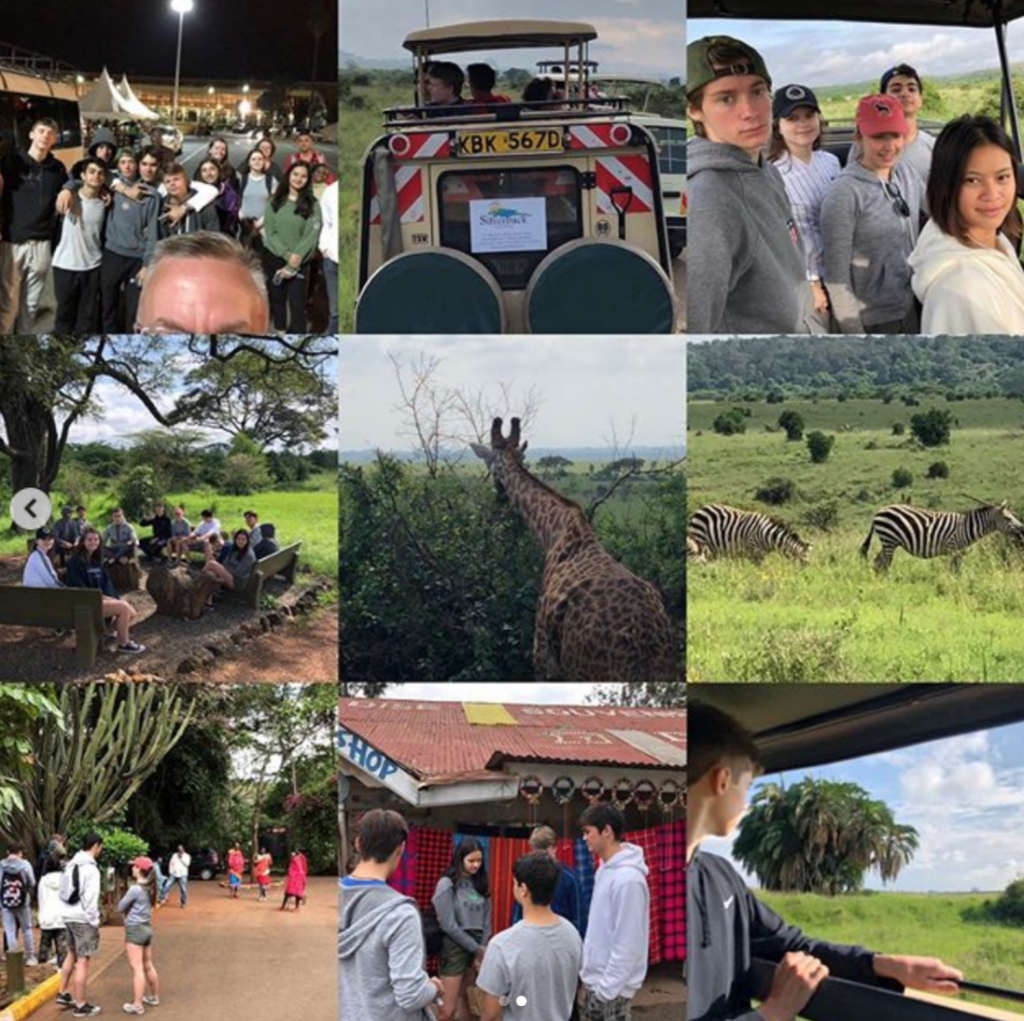 "Day 2: Skagerak Kenya Trip 

After an early start we stopped on our way to the MWCT camel to pick up a donation of paint at the Jotun facility outside Nairobi. This generation of 1500 liters of paint will be used to renovate 10 schools that MWCT supports in the area. Our students will be painting at one in the next few days. Arrived at the MWCT where we settled in to the campsite and where treated to a very fresh goat dinner and a traditional Maasai dance in which our students participated"
"Day 3: Skagerak Kenya Trip 

This morning the students had a presentation about the work that the MWCT does and then we went to visit the grass regeneration fields and seed banks and the water reclamation program. This is run by Maasai women and the revenue goes to them. After lunch we went to visit a Maasai village where widows and their children live. Our students played with the children and learned how to bead Maasai jewelry, the basis of their livelihood. Our students were wonderful. You should be proud of them."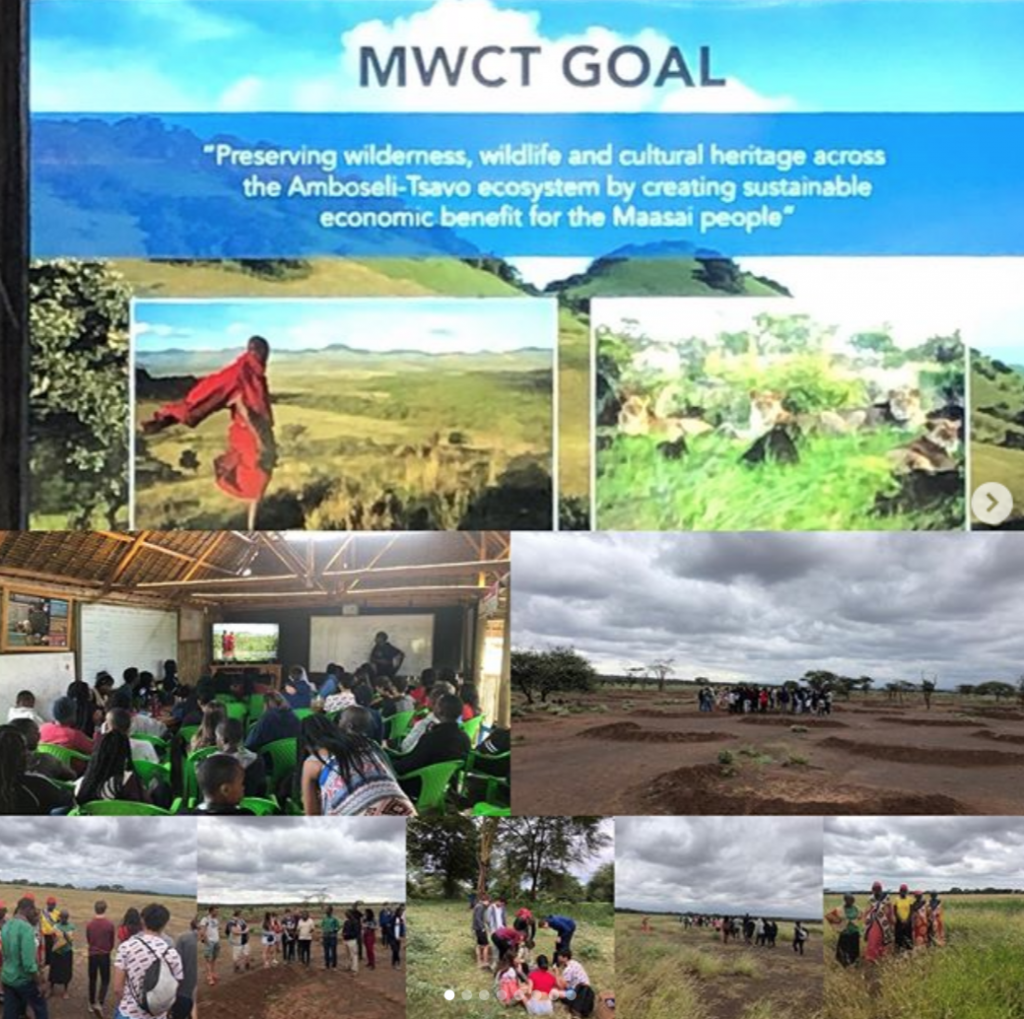 "Day 4: Skagerak International School

Today we had the opportunity to join the Maasai Rangers on their transects, a foot patrol through through the bush recording wildlife and checking for any human and animal conflict. These rangers move at a brisk pace, so we covered 8 kilometers in less two hours through thorny bush and fields of volcanic rock….and they slowed it down for us. As soon as we got back to camp they received a call that a lion had killed a cow. We loaded into vans and land-rovers sand headed straight back into the bush and up into the hills as far as the vehicles would take us, then continued on foot. We were joining them to verify the kill as a part of the claim process to compensate the Maasai herders for predator kills. This is done to mitigate conflict and retaliatory killing of wildlife. Truly, an exciting day."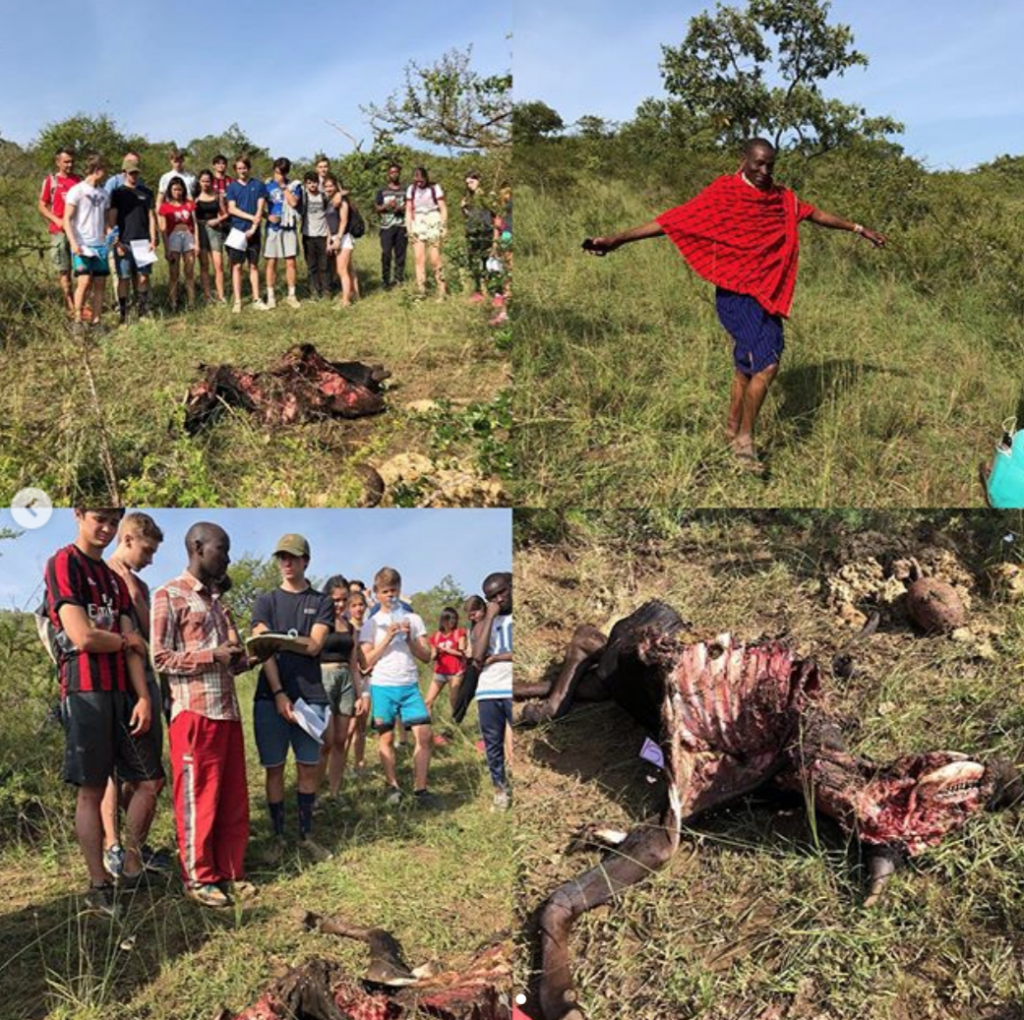 "Day 5: Kenya Skagerak Trip

Another busy day for the students. Today we went to the local school supported by MWCT. This school has 1250 students with 18 teachers, 8 of which are paid for by MWCT. Half the students painted at the school, using the paint generously donated by Jotun. Two of the school buildings now have a fresh coat of paint . The other half went to the adjoining village and participated in a clean up effort by collecting garbage. Also, we spent time interacting with the children at the school, playing sports and sharing experiences. Our students worked hard throughout the day with a great attitude and smiles."
___
Many thanks to Joergen Glittenberg for the posts. We had such a wonderful time hosting these wonderful students and their teachers, we only hope they've been inspired in some way to work towards a more sustainable future!
Team MWCT xo