A generous guest from our partnered ecolodge, Campi ya Kanzi made a beautiful donation to the Maasai Community. Specifically, Amanda Marshall and her children decided to donate Hippo Rollers (a device made to hold and transport clean water more efficiently) to the women's groups, two of which have already been distributed to Ilchalai and Iltilal groups. Each group appointed one woman to be in charge of each Hippo Roller. Below are images of the Hippo Rollers being distributed to the women! To learn more about what a Hippo Roller is go to www.hipporoller.org.
Day to day life of a Maasai woman

Aside from having the responsibility of constructing the house for the family,
every day a Maasai woman must wake up at 5:00 am to do the following duties.
Milking the cows

Preparing breakfast for the husband and kids.

Prepare the kids to go to school.

Clean the house (sweeping and cleaning utensils, washing clothes)

Fetch fire wood (approx. 3km)

Fetch 20-30 litres of water while sometimes carrying a baby,
3 times a day (approx. 4kms)

Cook lunch for the family.

Clean utensils after lunch.

Milking in the evening.

Prepare dinner for the family.
Having an efficient device such as a Hippo Roller to carry more water (90 litres to be exact!) at a time provides ease for an otherwise normally heavy and timely daily task! Thank you so much to Amanda and her family for providing the women with your donation.
ILCHALAI WOMEN'S GROUP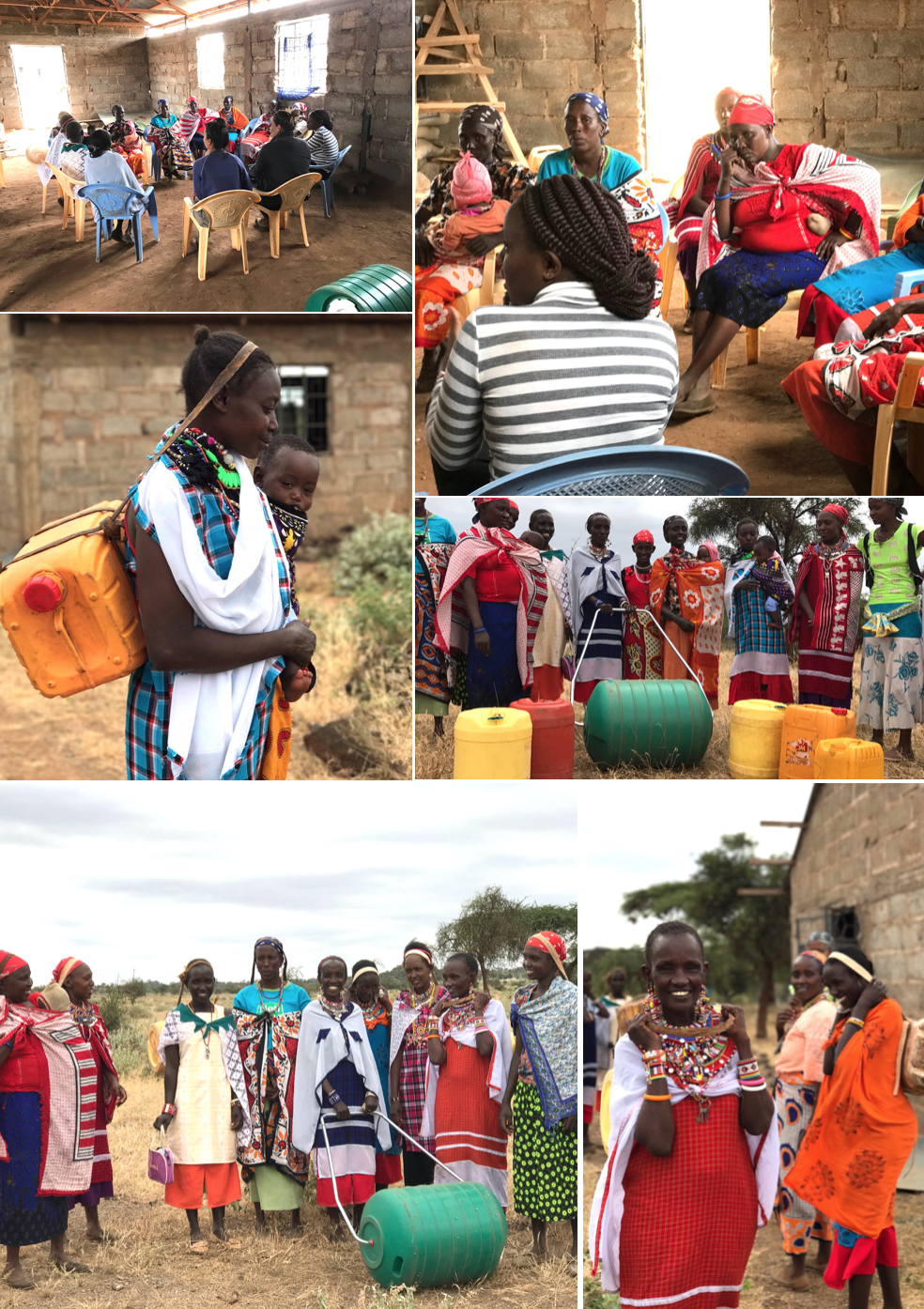 ILTILAL WOMEN'S GROUP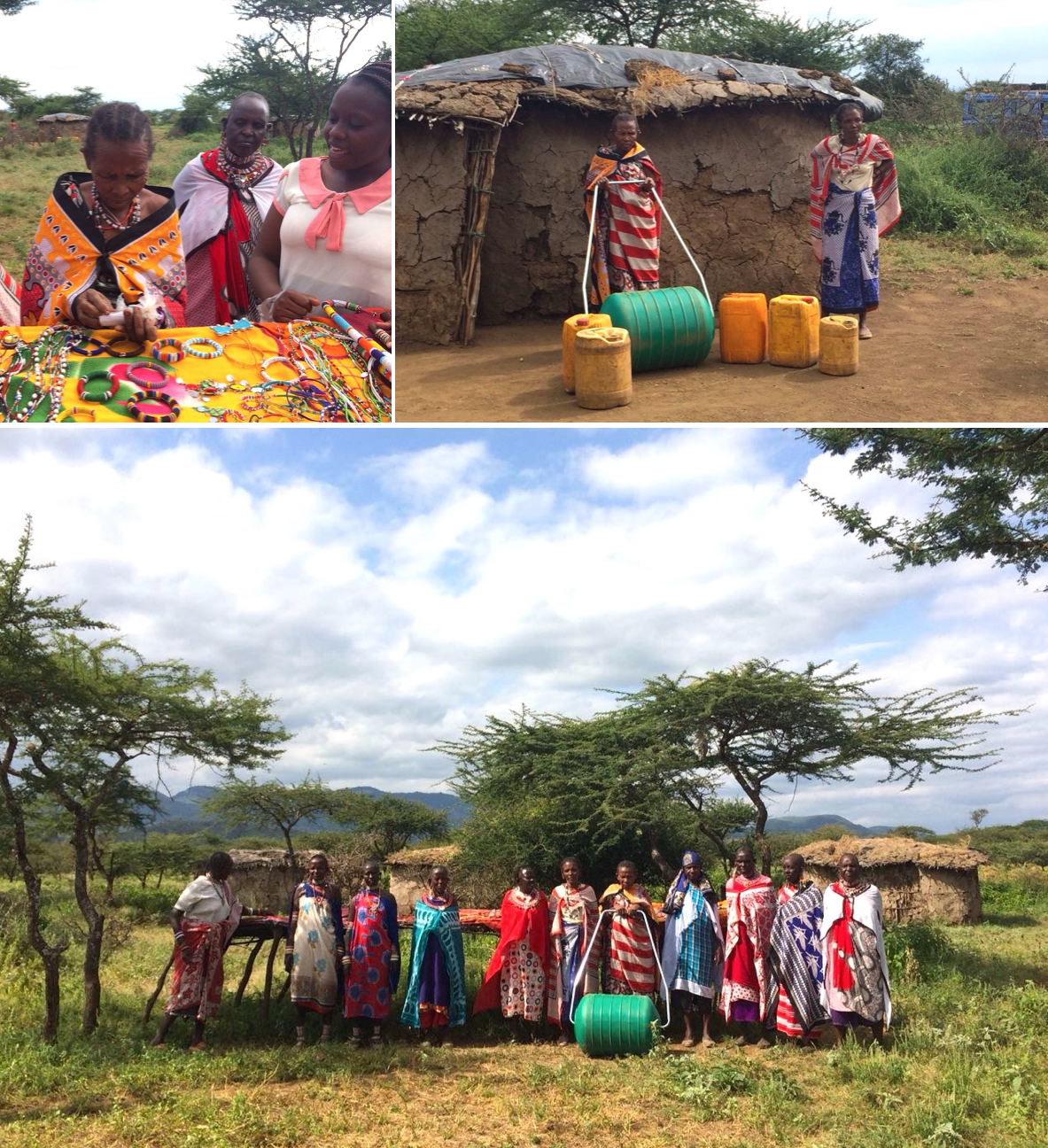 If you would like to help the women, contact us!