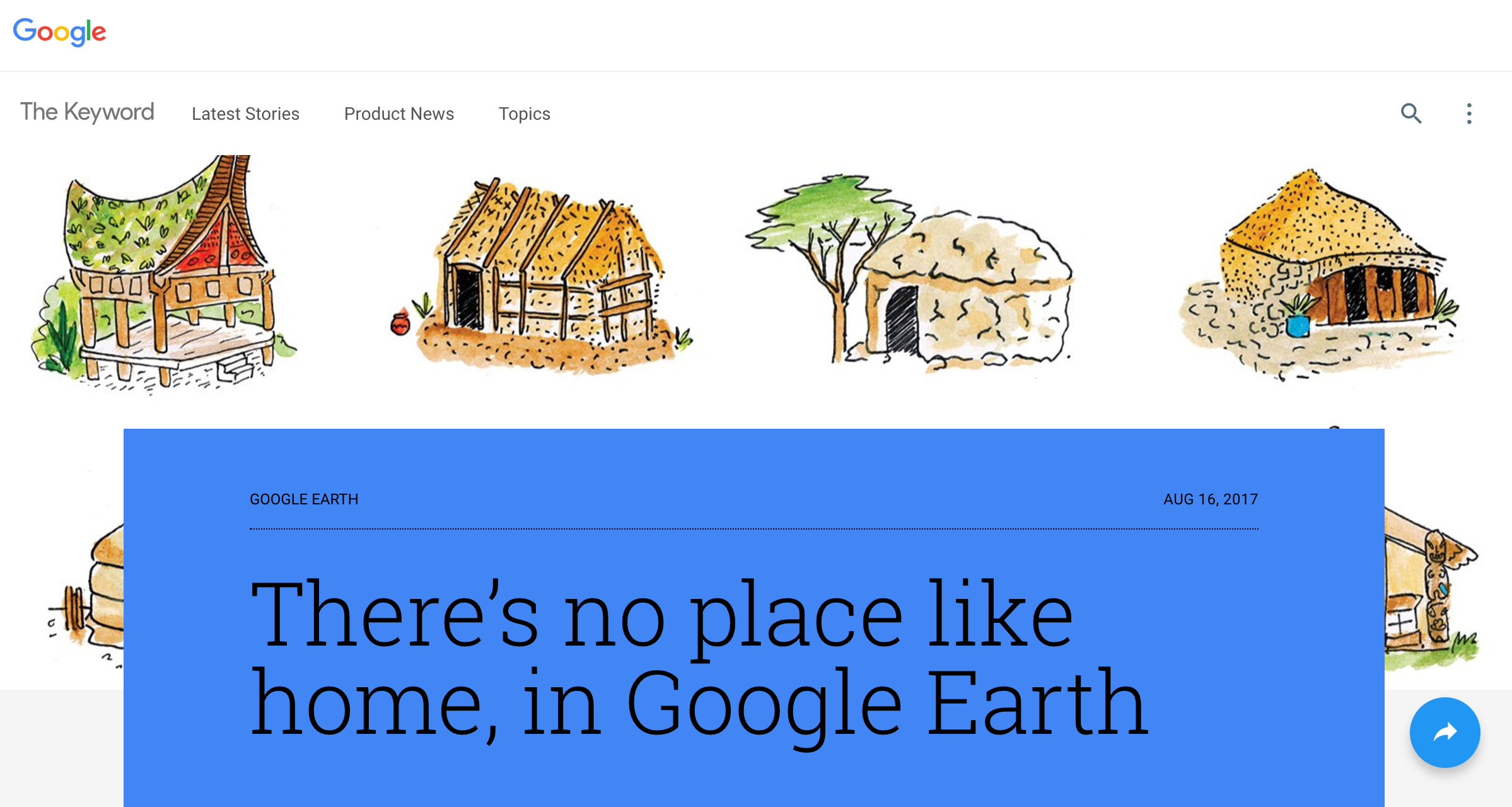 Google asked the Maasai Wilderness Conservation Trust to help with their Home Project which launched yesterday! You can visit different types of homes around the world and get an inside look at the lives of people from places like our very own community bomas that the Maasai live in. In collaboration with Google and the Maasai Wilderness Conservation Trust, we got to take footage of one of our existing bomas on Kuku Group Ranch that you can view at any time… how amazing is that!
When you opened Google Earth for the very first time, where did you go? For most people there's a common destination: Home. The definition of "home" changes by country, culture and climate. So as part of the relaunch of Google Earth back in April, we introduced This is Home, an interactive tour to five traditional homes around the world. 
We hope you enjoy learning about one of our community members, Melelo and her family on Google Earth!